EVERYTHING YOU NEED
ALL IN ONE PLACE
.
From eligibility checking to intelligent IDT/IDG and a Symptom Management Pathways assist tool, we've listened to hospice agencies just like you and built a complete solution. Hospice Centre will help you track Measurable Outcomes, infection control, and even let you create custom interventions. We have trackers to help you make sure you get the NOE and HIS submitted on time and a built in EPP module to enhance compliance. It comes with an integrated mobile app for your nurses at point of care, too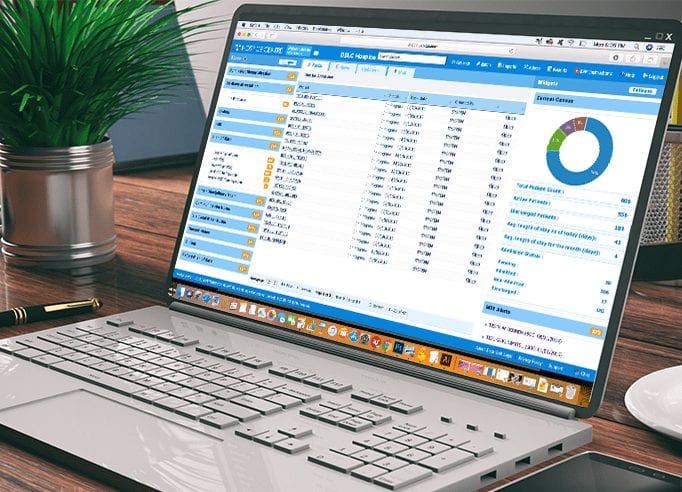 STAY CONNECTED TO YOUR TEAM FROM ANYWHERE
.
We made sure everything you needed was in the software, and then we made sure that your whole team can work together, even when you're apart. Our point of care solutions integrate seamlessly with the work your management team needs to do. The team workflow helps to organize your whole agency and keep everyone in sync so that you get your work done as efficiently as possible and have more time to focus on patients. All our software solutions include HIPAA compliant chat as well so your team can stay in touch without worrying about compliance.
We don't believe its good enough just to do your work fast, it needs to be done accurately. Thats why we've built in compliance tools throughout our software. From automated ongoing eligibility checks to HIS validation and claims checking, we make sure you're on the right track. We've also built in medication management that checks for drug interactions. Your agency will always have the right ICD codes available and we'll make sure that your ready for any updates coming around the corner. We believe you'll be our partner for years, so we make sure that our software keeps working for you whenever the industry changes.
We understand that choosing a software solution for your agency is a partnership. That's why we offer the friendliest and most knowledgeable support staff the industry. Our whole team is committed to your agency and we make sure your success is in good hands.